Live shopping promises stronger brand-consumer connections in 2023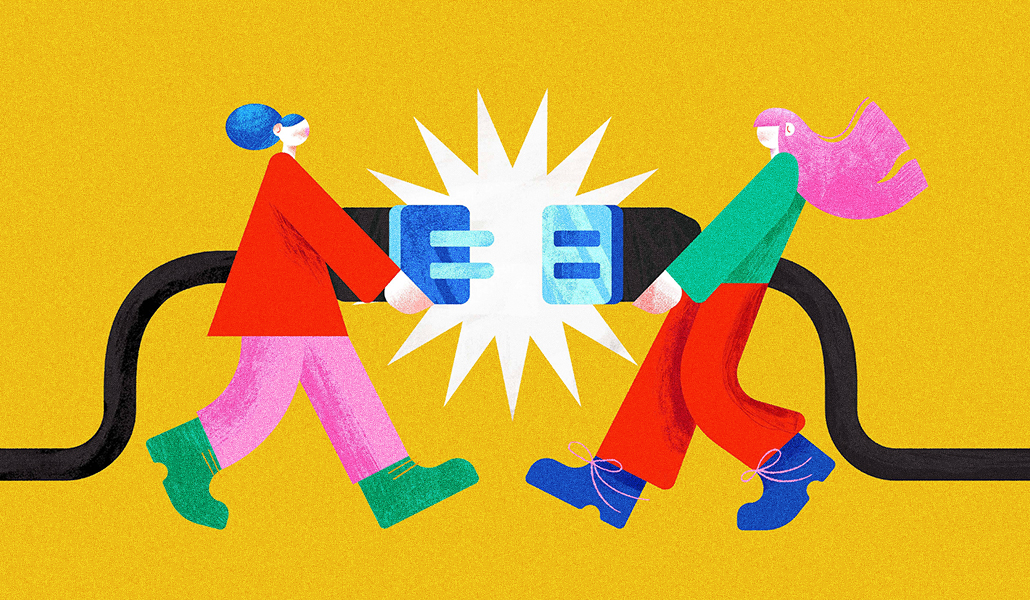 Sponsored by Flowspace
As social commerce grows in prominence across digital platforms, an increasing number of brands are employing its capabilities to connect ad spend to online purchases. One aspect of its rising popularity is live shopping, which enables merchants to showcase and sell their products via livestream videos, integrated within digital platforms and offering consumers a more immersive shopping format. Many are partnering with popular influencers or celebrities, making their live commerce experiences more engaging.
According to a study conducted by Coresight Research, live shopping is predicted to become a $35 billion industry in the U.S. by 2024. And while adoption in the U.S. has yet to explode, marketers are recognizing how successful the format has been in other countries and noting its potential.
"I think it's just starting to take off in the U.S. as well as European markets," said Eva Wang, head of commerce and partnerships at Firework. "What we have seen in the last year is an extremely diverse group of brands and retailers adopting live shopping."
As brands integrate live formats into their digital commerce operations, one outcome is that more consumers will make their first livestream shopping purchases. That means brands must build out the e-commerce technology and resources needed to transact in live shopping moments. As the format grows and resources are enabled, sellers are responding by adding multiple touchpoints to keep pace, with live shopping events hosted onsite and amplified across omnichannel environments.
Brands are activating live shopping across omnichannel environments
Marketers are finding new ways to connect shopping opportunities to as many customer touchpoints as possible, creating shoppable connections that offer more holistic digital experiences.
By integrating live commerce functionalities across platforms at multiple points of connection, brands are speeding up the product discovery, ordering and delivery processes while ensuring the experience remains engaging.
Using a variety of live video formats across distinct platforms, brands can better engage with customers at each stage of the buying cycle. For instance, Shopify recently introduced an integration for YouTube — YouTube Shopping — which enables its merchants to utilize livestream video to sell products on the platform.
These formats are also enabling brands to extend their reach into new channels. Recently, Vice Media announced a new content partnership with game streaming platform Twitch, offering it new live shopping and e-commerce opportunities. And while gaming is not traditionally associated with news publishers of this kind, the potential offered by livestream formats is becoming too big to ignore.
At the same time, live shopping encourages many merchants to prioritize their owned and operated platforms. In the early days of the coronavirus pandemic, The Home Depot introduced a live shopping event to its customers for the first time. Rather than spreading it across as many platforms as possible, the brand guided consumers to its website via emails and YouTube videos. This approach can help brands better control the experience, encouraging consumers to purchase on their own channels versus external platforms.
Whether prioritizing their own properties or reaching into new channels or platforms, brands are using live video commerce to craft immersive encounters and funnel consumers from awareness to transaction through various touchpoints.
Livestream and shoppable video is creating a better consumer experience
Marketers are finding live shopping to be an effective tool for taking back ownership of consumer connection from walled gardens, opening up their social commerce campaigns to wider audiences. As they adopt these formats, they're also searching for ways to improve customer experience, build goodwill and brand loyalty with curated content, and follow through with convenient, efficient product delivery.
The interactive nature of livestream shopping allows consumers to weigh in on their shopping experiences. It allows brands to collect direct feedback, create more relevant and engaging video content, and enable viewers to shape their shopping journey.
Prioritizing this feedback in live shopping also helps to connect consumers' digital shopping experiences with physical product delivery. By matching these digital events with optimized fulfillment functionalities, brands are delivering a seamless shopping journey, ensuring customers are delighted from the moment they discover the product to its physical delivery and, if necessary, subsequent returns.
Through live commerce, the product discovery, comparing, purchasing, and delivery processes are becoming more streamlined, with fewer delays at every step of the process. These are fueling better customer experiences and outcomes, which often translate to more positive business impacts.
Brands are also recognizing that their employees may be some of the best influencers to feature in live commerce events.
"A customer of ours, Muji, is one of the leading retailers in Japan but also has a big presence in the U.S.," said Wang. "They bring their store associates into their livestream where they curate authentic, always-on content from their incredibly knowledgeable store associates."
What's becoming clear is the audiences most engaged with live shopping value brand authenticity. Naturally, businesses taking part in this form of organic, grassroots promotion are finding more opportunities to foster further connection than traditional sales and marketing approaches.
Live shopping is not just a way to sell products but a content, data and retention resource
As an effective tool for building direct connections with digital audiences, live shopping also provides brands with data and resources they can use across the business.
"Live shopping is a way to connect with end consumers and drive repeat engagement," said Wang. "For every livestream, the content can also be segmented later on into short video and put as a replay on your operated channels to continue to drive engagement."
The live commerce format can also facilitate more meaningful customer relationships contributing to loyalty and retention. Shoppers engaging with live social are experiencing it as a form of organic entertainment, with the added bonus of being able to transact in the heat of the moment.
A merchant's ability to follow through with reliable, timely fulfillment reinforces the customer's decision to shop live and impacts their future behavior – whether or not they will consider the live shopping format again, purchase from the brand in the future, recommend the product to a friend, or, on the flip side, churn out in favor of a competitor if their delivery experience didn't live up to expectations.
Meanwhile, the deprecation of third-party cookies is poised to accelerate the adoption of live shopping as a data source, one on which marketers can rely for deeper insights into consumers' preferences to provide them with content that resonates.
"The most exciting thing for us is seeing brands giving the consumers the content they want in the format they love the most," Wang said. "The short video and livestream — giving brands and advertisers what they need from a digital engagement point of view."
"It's all about the data, the control and the meaningful connection with the end consumer," she added.
Sponsored by Flowspace